Publié le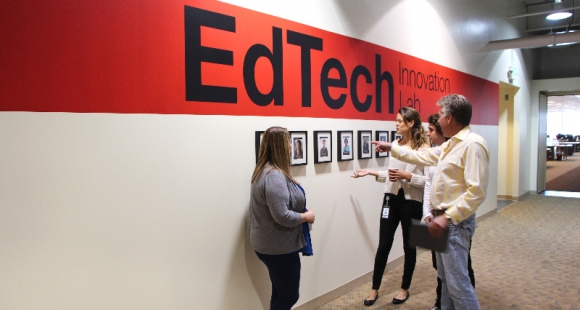 New EdTech accelerators are popping up every month in the United States. The craze is well under way but what added value do they bring? We report back on this growing trend in preparation for EducPros' November Learning Expedition to Silicon Valley.
Among the many EdTech accelerators to crop up across the U.S. in 2015 are the Jefferson Education Accelerator, Boom Startup, GSVlabs, A&T Aspire and Edge. They join the ranks of the more senior Imagine K12, co.lab and LearnLaunch.
EdTech's growth is off the charts in the U.S. Investment in the sector reached $1.87 billion in 2014, up 55% over 2013, according to CB Insights. In 2009, that figure was just $385 million. Today, there are close to 8,000 EdTech start-ups and around ten accelerators.
a young market

According to Betsy Corcoran, edSurge magazine founder and A&T Aspire advisor, "Many EdTech entrepreneurs are more passionate about education than business. Often they're not entrepreneurs so they need help. The market is young and growing fast but it's hard to enter."
Many accelerators have adopted the model of the prestigious Techstars and Y Combinator. First startups submit to a strict selection process. Once accepted, they have to open up 5 to 6% of their capital to the accelerator's directors.
In exchange, they receive between $20 and $100 thousand on top of office space, advisors and networking opportunities. The highlight is the Demo Day when investors, journalists and entrepreneurs are invited to attend the startups' presentations.
Various models
Corcoran says, "Many accelerators are still in their first year so it's hard to say which are the best. Some focus on research, others on product development or finding new clients or funds. You have to pick your incubator based on your priorities."
Accelerator models vary. GSVlabs, for example, was founded by the investment firm GSV. Rather than taking shares in its startups, the firm charges $650 a month in membership fees. Currently, GSVlabs houses 38 startups with room for 12 more.
Nancy Lue of GSVlabs explains, "The startups can stay as long as they like so long as they're growing. The fact that they don't open up their capital right away helps them raise funds later on." GSV even offers a virtual membership program at half the cost. Accelerator innovation is just beginning.
Jessica Gourdon, Translated by Nina Fink
|
Publié le