Publié le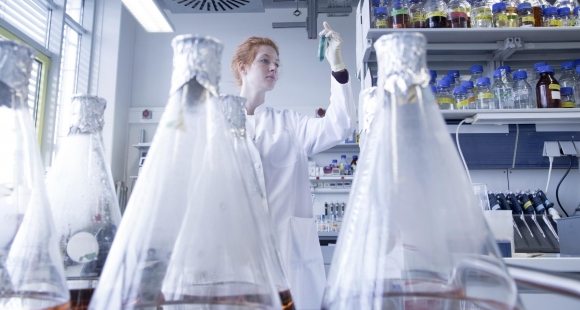 On May 12th, the scientific publishing house Elsevier published a study on women's place in research as illustrated by the number of publications authored by women worldwide. First however, Elsevier first had to determine the gender of different first names.
Elsevier recently presented its new study on women's place in international research. The study's authors spent a year analyzing publications on 27 research topics from 12 countries and regions, including the E.U. The document compares two periods: 1996-2000 and 2011-2015.
Say My Name
"Author gender is not specified by SciVal and Scopus, our databases of over 62 million articles by more than 5,000 publishers," explains vice president of global academic and research relations Stephane Berghmans. "So we used NamSor, Genderize.io and Wikipedia, databases that assign genders to first names in different countries. The system works well outside of Russia, China, South Korea and South Africa."
The French 40%
"In France, the percentage of women authors rose from 34% to 40% between the two periods while in Europe it rose from 32% to 41%. Brazil and Portugal both reached 49% whereas the figure in Japan was 20%," notes Berghmans.
Unsurprisingly, gender percentages vary by discipline. Berghmans observes, "In France, 24% of researchers in engineering are women and they are the lead authors of 39% of articles. In nursing, 54% of researchers are women and 69% of articles have a female lead author."
Elsevier also used citations to analyze interdisciplinarity. Berghmans explains, "If an engineering article cited a sociology publication, we labeled it interdisciplinary. We found that female authors are slightly more interdisciplinary than men."
Publish for Parity
The gender gap is no surprise. Above all, the study raises the issue of how to increase the proportion of women-authored articles. "We can't rest on our laurels waiting for parity to just happen. We have to ask what can be done in terms of funding and policy," he argues.
The study cites the private sector as a source of inspiration and argues for publisher-financer partnerships. For Berghmans however, the priority is raising awareness regarding bias. "We know that peer reviewers will unconsciously favor an article written by a man over one written by a woman. We have to inform them so they can watch out for this."
Jean Chabod-Serieis, Translated by Nina Fink
|
Publié le